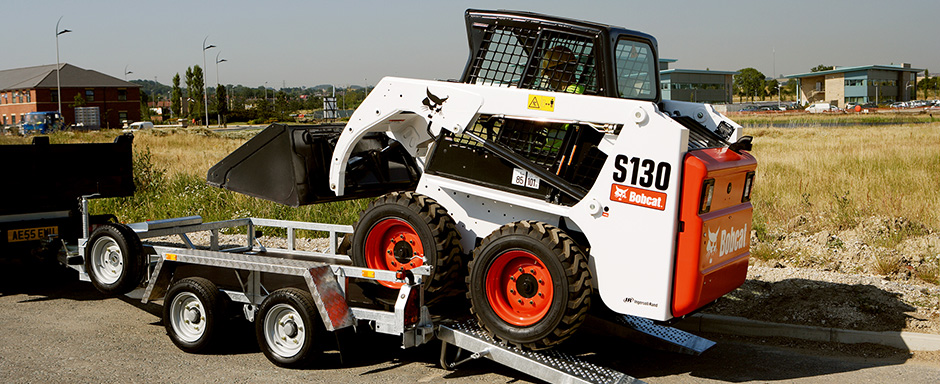 The GP series trailers, widely regarded as the toughest plant trailers in the industry, have an open rectangular steel framework, integral with the chassis.
Maximum gross weight of the range is 3500kg. Models range from the smallest GP106 to the largest GP146. Trailers are offered with three tyre options and larger models are also available as tri-axle versions.
GP models are fitted with a tough resin-coated plywood platform. Various options are also available including factory fitted aluminium treadplate floor covering, bolt on ramp knife edge and 1.8m/6′ skids or ramp in place of the standard size of 1.2m/4′. All our plant trailer models are fitted with integrated ramp or skid supports. This standard feature ensures trailers are supported whilst being loaded without the need to deploy prop stands.
Key Features
GP Plant Trailers are fitted with either a full width ramp or hinged skids as standard.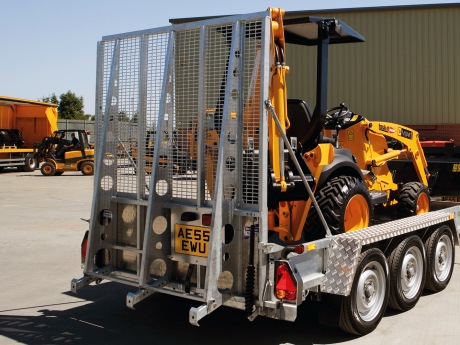 Spring Assisted Self Supporting Ramp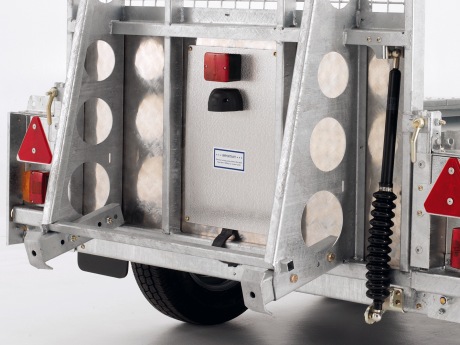 Integrated Prop Stands – Plant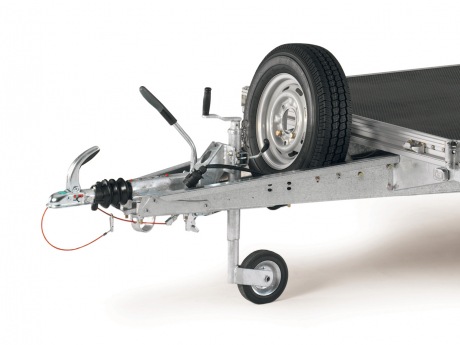 Spare Wheel & Carrier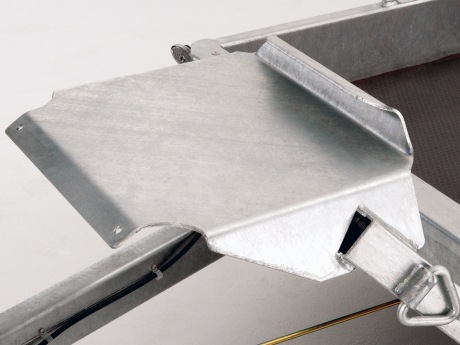 Bucket Rest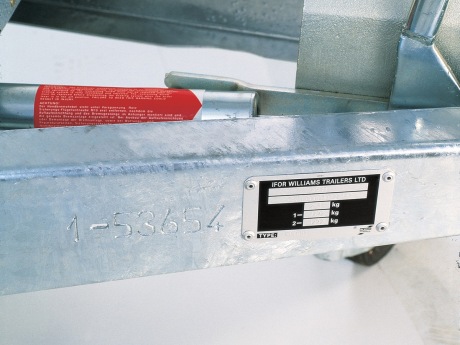 Security Marking & Registration with TER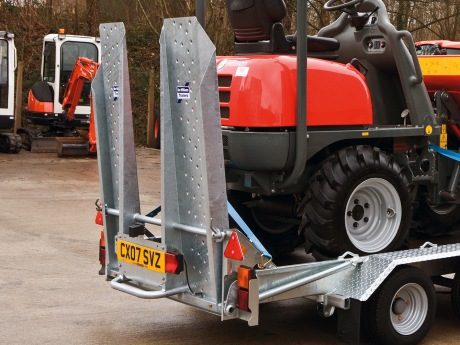 Hinged Skids
Resin Coated Plywood Platform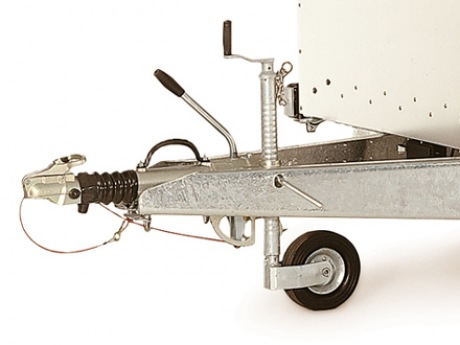 Heavy Duty Jockey Wheel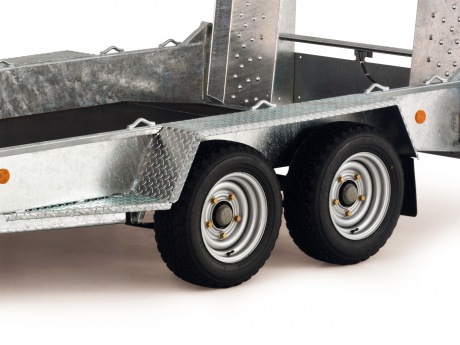 Aluminium Treadplate Mudguards
Specification
As well as 155/70R12C tyres as specified in the table below, GP models are available on the following tyre options: 195/60R12C, 175/75R16C and 6.50R16C (twin axle models only). Unladen weights for different tyre options may vary. Please check the Commercial brochure for further details.
GP trailers are also available as a high sided option which adds an additional 80kg to the unladen weight.
Low sided models are offered with either open or closed sides and have a bucket rest fitted as standard. High sided models come with filled in sides and an optional bucket rest. This option is ideally suited to users who require flexible usage from their trailer; a reliable plant trailer providing additional depth for use as a general duty trailer.
| Model | Tyres | Gross Weight | Unladen Weight | Internal Length | Internal Width | Overall Length | Overall Width |
| --- | --- | --- | --- | --- | --- | --- | --- |
| GP106 Skids | 155/70R12C | 3500kg | 705kg | 3.06m/10′ | 1.78m/5'10" | 5.25m | 2.30m |
| GP106 Ramp | 155/70R12C | 3500kg | 720kg | 3.06m/10′ | 1.78m/5'10" | 5.25m | 2.30m |
| GP126 Skids | 155/70R12C | 3500kg | 780kg | 3.66m/12′ | 1.78m/5'10" | 5.85m | 2.30m |
| GP126 Ramp | 155/70R12C | 3500kg | 795kg | 3.66m/12′ | 1.78m/5'10" | 5.85m | 2.30m |
| GP126T Skids | 155/70R12C | 3500kg | 890kg | 3.66m/12′ | 1.78m/5'10" | 5.85m | 2.30m |
| GP126T Ramp | 155/70R12C | 3500kg | 905kg | 3.66m/12′ | 1.78m/5'10" | 5.85m | 2.30m |
| GP146T Skids | 155/70R12C | 3500kg | 915kg | 4.28m/14′ | 1.78m/5'10" | 6.40m | 2.30m |
| GP146T Ramp | 155/70R12C | 3500kg | 930kg | 4.28m/14′ | 1.78m/5'10" | 6.47m | 2.30m |