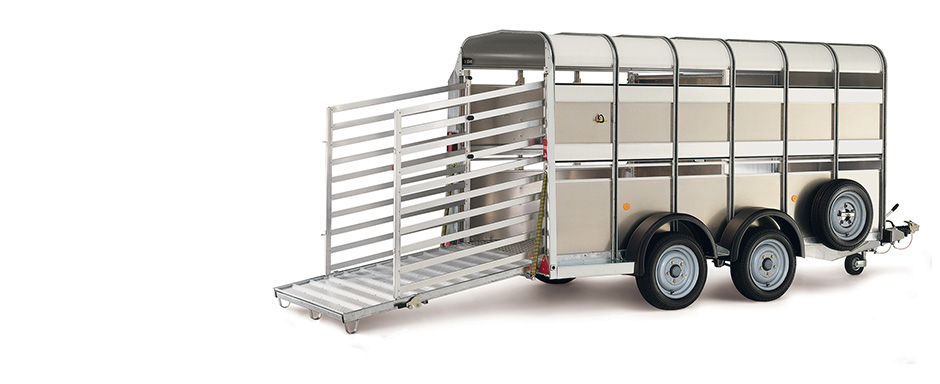 These models are designed for those who require an alternative to the larger TA510 or DP120. The TA5 range with 6′ or 7′ headroom is a substantial but slightly narrower trailer, ideal for navigating rural tracks and lanes.
The TA5 6′ and 7′ are available in 8′, 10′ and 12′ body lengths. The 8′ and 10′ versions have a maximum gross weight of 2700kg, while the 12′ heavy duty version offers 3500kg maximum gross weight.
All sizes are available with either the standard ramp, combination ramp doors or with the EasyLoad™ ramp and folding deck system. The award winning EasyLoad™ ramp and folding deck system has been designed to enable the handler to load two decks of sheep without having to manhandle large weights.
Fitted with twin axle beam and leaf sprung suspension, galvanized steel chassis, aluminium side panels and heat reflecting roof panels. The rear ramp is covered with grip face aluminium planking and is spring-assisted for ease of operation. The flooring is durable pressure treated timber planking covered with slip resistant aluminium treadplate.
TA5 models are also available with 4′ headroom. These lower headroom models have a maximum gross weight of 2700kg and are available in 8′, 10′ and 12′ lengths.
High Ramp Model
Fold-up aluminium treadplate sheep deck system with ramp and provision for stowage of deck supports and rear barrier inside the trailer (not available on 4′ H/R models).
Low Ramp Model
Fixed-Panel ramp
Standard Equipment
Side vents and flaps
Split front access door
Rear ramp assistor
Aluminium ramp gates
Provision for carrying cross divisions and ramp gate extensions
Beam axle system with sealed-for-life unitized wheel bearings
Interior light
Security marking and registration with The Equipment Register (TER)
50mm locking ball coupling
Spare wheel and carrier
Optional Extras
Large and small cross divisions
Ramp gate extensions
Centre partition, breast bars (7′ headroom models only)
GRP wind deflector
Key Features
Built to last
The galvanized steel chassis and drawbar offer unbeatable corrosion protection. Couple this with the high strength, impact-resistant aluminium side panels, these trailers will often outlast the vehicles that tow them. The distinctive steel roof channels on braked models give a strong and rigid frame. The flooring on these trailers comprises of thick pressure treated timber planking protected by 2mm thick slip resistant aluminium treadplate.
Stability when towing
All of our braked trailers feature the exclusive Ifor Williams beam axle and leaf spring suspension system which has been developed and refined for a safe and stable ride. Similar systems are widely used on commercial vehicles where performance under load is essential. Renowned for its durability and ease of maintenance the Ifor Williams beam axle system contributes significantly to the low depreciation of our trailers.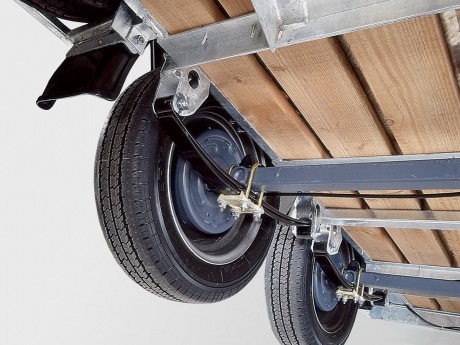 Beam Axle with Leaf Spring Suspension Livestock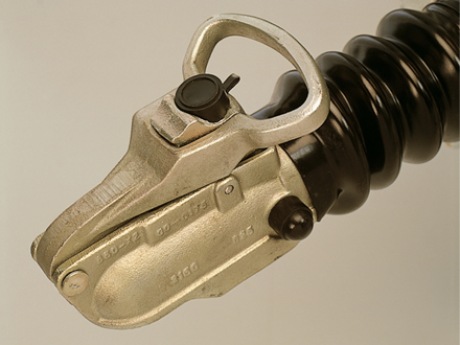 Lockable Coupling Head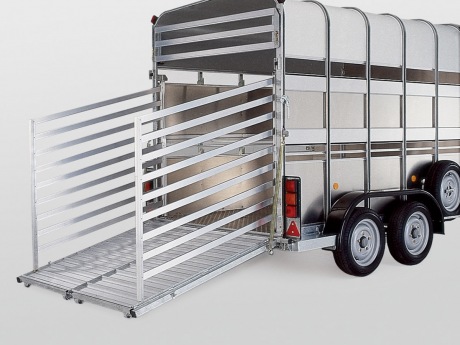 Livestock Ramp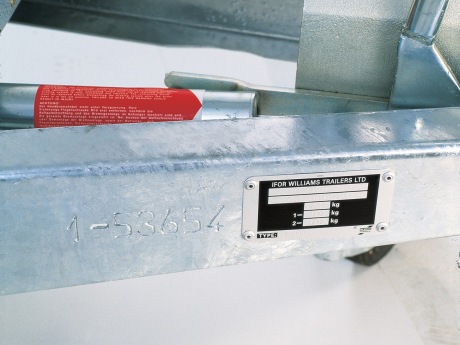 Security Marking & Registration with TER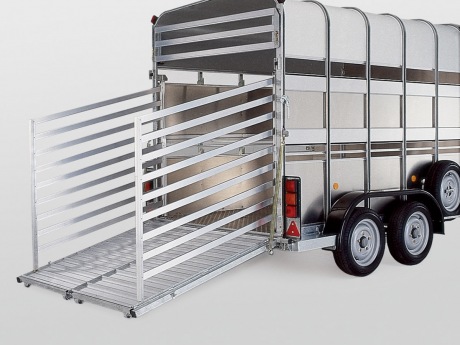 Ramp Gates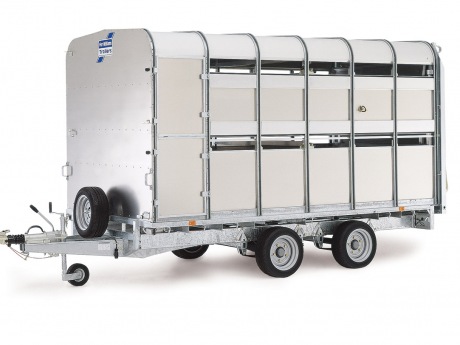 Livestock Front Inspection Door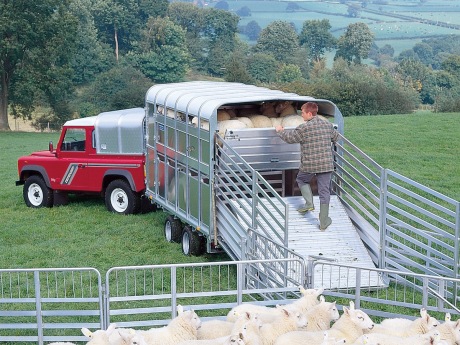 Easy Load Ramp
Specification
| Model | Tyres | Gross Weight | Unladen Weight | Internal Length | Internal Width | Overall Length | Overall Width |
| --- | --- | --- | --- | --- | --- | --- | --- |
| TA5 8'x4' H/R | 165R13C | 2700kg | 610kg | 2.32m | 1.53m | 3.92m | 2.10m |
| TA5 10'x4' H/R | 165R13C | 2700kg | 710kg | 3.12m | 1.53m | 3.92m | 2.10m |
| TA5 12'x4' H/R | 165R13C | 2700kg | 790kg | 3.72m | 1.53m | 5.20m | 2.10m |
| TA5 8'x6' H/R | 165R13C | 2700kg | 725kg | 2.32m | 1.53m | 3.92m | 2.10m |
| TA5 10'x6' H/R | 175/75R16C | 2700kg | 875kg | 3.12m | 1.53m | 4.60m | 2.10m |
| TA5 10'x7' H/R | 175/75R16C | 2700kg | 910kg | 3.12m | 1.53m | 4.60m | 2.10m |
| TA5HD 12'x6' H/R | 175/75R16C | 3500kg | 1005kg | 3.72m | 1.53m | 5.20m | 2.10m |
| TA5HD 12'x6' H/R | 6.50R16C | 3500kg | 1005kg | 3.72m | 1.53m | 5.20m | 2.10m |
| TA5HD 12'x7' H/R | 175/75R16C | 3500kg | 1030kg | 3.72m | 1.53m | 5.20m | 2.10m |
| TA5HD 12'x7' H/R | 6.50R16C | 3500kg | 1030kg | 3.72m | 1.53m | 5.20m | 2.10m |