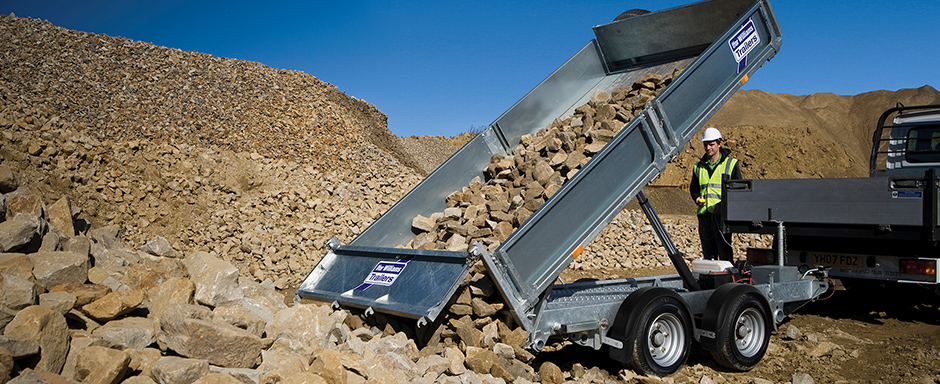 TT2515 (8' x 5'), the smallest of the twin axle range, has a maximum gross weight of 2700kg with the option of a manual or electric hydraulic pump (and self-contained 12v battery). This trailer comes with a strengthened aluminium floor as standard.
Larger models TT3017 (10' x 5'6″) and TT3621 (12' x 6'6″) have electrically operated tipper mechanisms with a self-contained 12v battery as standard.
Key Features
The tipper range is fitted with a planked aluminium floor on all models. Lashing points, winches and mesh side extensions are available as accessories.

Dropsides, Headboard & Tailboard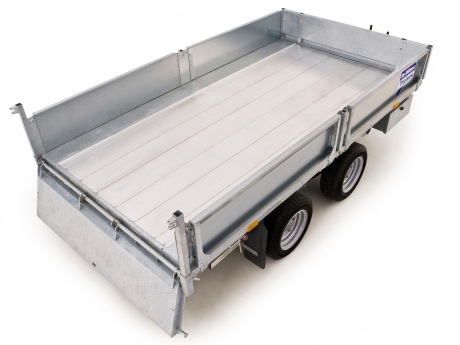 Aluminium Floor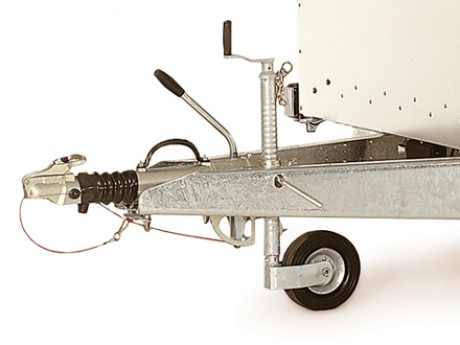 Heavy Duty Jockey Wheel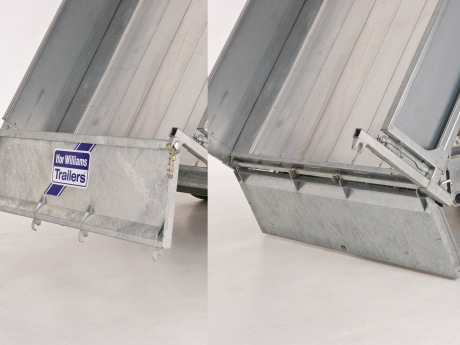 Double Hinged Swing Tailboard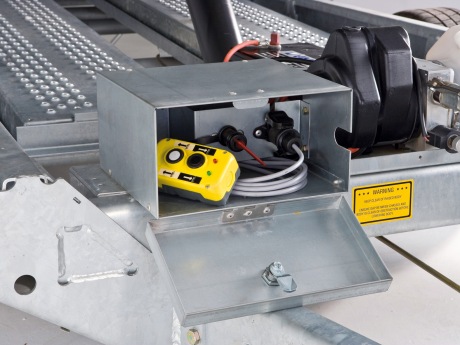 Lockable Storage Box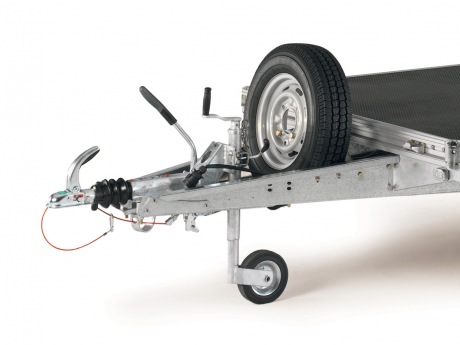 Spare Wheel & Carrier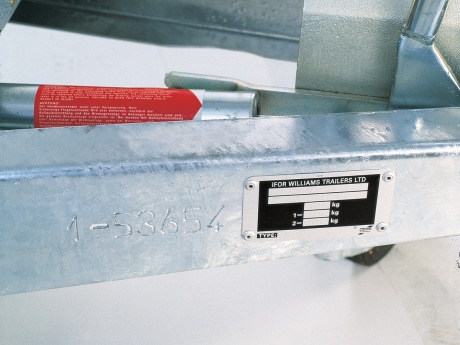 Security Marking & Registration with TER
Specification
| Model | Tyres | Gross Weight | Unladen Weight | Internal Length | Internal Width | Overall Length | Overall Width |
| --- | --- | --- | --- | --- | --- | --- | --- |
| TT2515 (Manual) | 165R13C | 2700kg | 700kg | 2.46m/8′ | 1.49m/4'8″ | 3.81m/12'3″ | 1.59m/5'5″ |
| TT2515 (Manual) | 155/70R12C | 2700kg | 700kg | 2.46m/8′ | 1.49m/4'8″ | 3.81m/12'3″ | 1.59m/5'5″ |
| TT2515 (Electric) | 165R13C | 2700kg | 730kg | 2.46m/8′ | 1.49m/4'8″ | 3.81m/12'3″ | 1.59m/5'5″ |
| TT2515 (Electric) | 155/70R12C | 2700kg | 730kg | 2.46m/8′ | 1.49m/4'8″ | 3.81m/12'3″ | 1.59m/5'5″ |
| TT3017 (Electric) | 195/60R12C | 3500kg | 870kg | 3.01m/9'9″ | 1.62m/5'6″ | 4.37m/14'1″ | 1.72m/5'8″ |
| TT3017 (Electric) | 185/70R13C | 3500kg | 880kg | 3.01m/9'9″ | 1.62m/5'6″ | 4.37m/14'1″ | 1.72m/5'8″ |
| TT3621 (Electric) | 195/60R12C | 3500kg | 990kg | 3.62m/11'9″ | 1.95m/6'5″ | 4.96m/16'7″ | 2.06m/6'8″ |
| TT3621 (Electric) | 185/70R13C | 3500kg | 1000kg | 3.62m/11'9″ | 1.95m/6'5″ | 4.96m/16'7″ | 2.06m/6'8″ |