Products:
Box Van Trailers
Commercial Trailers
Horsebox
Livestock Trailers
Unbraked Trailers
Car Transporters
EuroLight Trailers

Services:
Ifor Williams
Trailer Servicing

Ifor Williams
Horsebox Servicing

Used Trailers
Contact Us:
info@whitehalltrailers.com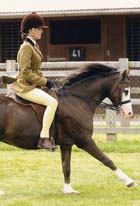 Whitehall Trailers began with Gerald Whitehall back in 1966, whilst working for Rugby Autocar agricultural dealers, Gerald started selling Ifor Williams trailers, collecting them with a Ford Thames Trader lorry.

Gerald Whitehall had a long farming background and it wasn't too long before he started his own company to sell exclusive trailers. Partnered from 1992 by Nick Whitehall, Gerald's son, the business outgrew its original position and moved to Top Tomlow Farm in 2000. Nick's partner Amanda runs the horse trailer side of the business where she has experience in horse eventing and show jumping but now her hobby is native ponies which are ridden by daughter Rachael.


Alex Whitehall runs the workshop and stores, continuing the family connection, with Whitehall Trailers currently selling around 800 trailers per year to both returning and new customers. Whitehall Trailers can be found at most local agricultural shows and events such as the Horse of the Year Show and Warwickshire CLA Game Fair in addition to Top Tomlow Farm.



Whether you are looking for a trailer for commercial or domestic use, Ifor Williams Trailers, from Whitehall Trailers is sure to offer a trailer that suits your needs.